Kings Landscapes High End Residential Landscaping Services
Independent landscape company delivering great gardens since 2004
Residential landscaping professionals with a wealth of experience
Large-scale, high-end projects delivered on time & within budget
In-house design & arboriculture services available
£10 million public liability & professional indemnity insurance
Get Your Free Quote for our high end residential services, call us between 9-5
01908 585220
or click here to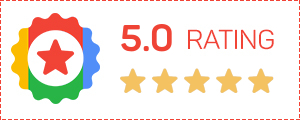 A stunning garden or outdoor space can be viewed as an extra room. With thought given to design and construction, you can end up with additional space for entertaining, dining or just relaxing. You can also add value to any residential property by making the most of the area beyond the bricks and mortar.
Kings Landscapes brings the same skills and expertise to residential landscaping projects as the company uses on large commercial schemes. We are a professional landscaping company who can use the extensive experience we've gained on corporate and residential projects to transform your garden.
Kings Landscapes are fully insured and registered with the British Association of Landscape Industries (BALI), the leading trade association for UK landscape professionals.
Our Customers & What They Say
Design & Planning
Kings Landscapes can help you plan your residential landscaping project to ensure that you get the best value for the money you have available.
Whether you have already engaged a landscape designer, or you want to work with our in-house design team, we can make sure that your garden is beautiful and manageable for you.
Project Management
For large garden projects why not leave it all to us? Once you've finalised the design for your residential landscaping project you can take advantage of Kings Landscapes' project management experience and let us run the project for you.
We have the skills to oversee your landscaping project from start to finish, letting you get on with the rest of your life. Kings Landscapes can also procure everything from construction materials to plants and trees, and are able to carry out the vast majority of tasks required in-house.
Our experience on working on large projects also means that we are more than comfortable with working with multiple contractors, so if you do have some suppliers or companies already in mind we can still coordinate your project.
Hard Landscaping
The hard landscaping elements of a residential garden project can include paths, walls, steps and patios, basically everything that isn't plants, shrubs and trees. Whatever you want to construct as part of your project, Kings Landscapes can carry out the work.
Creating different levels to your garden is a great way to break up larger outdoor spaces, maximise the space available, and can help you to create different areas dedicated to, for example, outdoor dining, relaxation or even play areas. We have the experience and equipment to perform even the large scale excavation that such work might entail. Once this work is done, Kings Landscapes can build terraces and decking areas to make the most of the new layout of your garden.
Soft Landscaping
Soft landscaping complements elements such as paths and walls, and is designed to 'soften' your garden, as the name suggests. Whether the plans for your garden include laying a new lawn, introducing new trees and shrubs, or overhauling your borders, Kings Landscapes can help.
We can carry out a complete transformation of your outdoor space through creative use of planting., including the introduction of planters and pots. Our workforce is trained to deliver a wide range of soft landscaping services, and always complete projects to the highest standards. Kings Landscapes stresses to all our staff the importance of working professionally and with a focus on the customer's needs at all times. We also ensure that we carry out landscaping with the least possible disruption, and always leave gardens cleared of any rubbish.
Arboriculture
If you've got large trees in your garden that need crown thinning or lifting, or if you're thinking of introducing more trees as part of a landscaping revamp then Kings Landscapes are the people to call.
Unlike many other professional landscaping contractors, we have a fully trained and qualified arboriculture and tree surgery team in-house. This means that we can undertake any tree-related work that you might want to carry out.
Using an in-house team can reduce the cost for you, as well as being more time efficient. While we don't carry out very small jobs, such as pruning just one tree, we are able to perform a range of tasks. This also includes stump-grinding, so unlike some other landscapers we won't leave it up to you to get rid of the remains of any felled trees.
Outdoor Lighting
With more and more people wanting to use their gardens into the evening, especially for parties and entertaining, outdoor lighting has never been more in demand. Kings Landscapes can carry out the supply and installation of creative outdoor lighting schemes that show your garden at its best.
We can provide all types of lights such as wall lights, post lights and floor lights to illuminate key features in your garden or improve safety by lighting steps or paths. We can even install remote control lighting systems.
Water Features
There are few things that are more relaxing than the sound of running water. You can capture the sound with the use of water features to create tranquil spaces within your garden. Kings Landscapes can make sure that any water feature is safety and professionally installed, particularly important when you're combining water with electricity.
Alternatively, you may want to have a pond built either for its aesthetic value or to introduce more wildlife into your outdoor space. Kings Landscape can also update existing ponds and water feature through replanting or creating features such as decking.
Green Screens
More and more homeowners are installing green screens in place of more traditional fencing. Not only to many people feel they look more attractive they are also more environmentally sustainable and there is some evidence that they can improve air quality.
Green screens are easy to install and maintain, they also act as a good deterrent against graffiti and damage.
Why Choose Kings Landscapes
Our extensive experience working on 

commercial projects means we are undaunted by large-scale residential work

 

We pride ourselves on putting our customers first

 every time

 

Our company has the resources and skills available to complete all aspects of your landscaping project

 quickly and efficiently

 

Our work on residential landscaping projects has one awards in the BALI National Landscape Awards

 

All our employees are City & Guild qualified in their respective fields

, plus we work to sustainable and high environmental standards

 

Great reviews from previous satisfied customers

 

£10 million Professional Indemnity, Product Liability, Employers Liability and Public Liability insurance, as well as £4 million Contractors All Risk insurance for your 

security